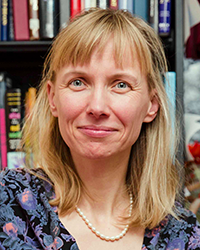 Katy Börner
Instructor
Katy Börner is the Victor H. Yngve Distinguished Professor of Engineering and Information Science at the School of Informatics, Computing, and Engineering where she directs the Cyberinfrastructure for Network Science Center. Her research focuses on measuring and improving data visualization literacy; mapping the structure and evolution of scientific disciplines; and developing cyberinfrastructures for large-scale scientific collaboration and computation. Watch her TEDx talk here.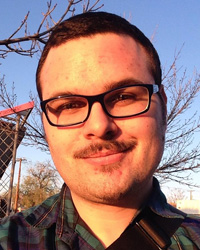 Michael Ginda
Assistant Instructor
Michael Ginda is a data analyst and research assistant with the Cyberinfrastructure Center for Network Science. He holds a Master's degree in Library Science from Indiana University. His research interests include knowledge representation and organization, metadata, and information networks.

Andreas Bueckle
Assistant Instructor
Andreas Bueckle is a PhD Candidate in Information Science in the Luddy School of Informatics, Computing, and Engineering at Indiana University Bloomington. His research interest is interactive information visualization in virtual reality (VR). Born and raised in Germany, he holds a B.A. in Media Studies from Eberhard Karls University in Tuebingen and an M.A. in Communications from Berlin University of the Arts. From early on, he developed a deep interest in digital artifacts, most notably video and film. After working as a video journalist and cameraman on projects in Germany, France, India, and the US, he decided to switch to a more technical education and started to pursue my PhD in Information Science, working with Dr. Katy Borner at Indiana University Bloomington. Check out his website at www.andreas-bueckle.com.