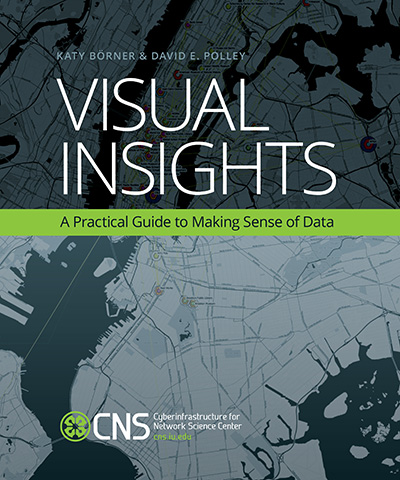 Visual Insights
Katy Börner and Ted Polley
Visual Insights: A Practical Guide to Making Sense of Data was created as a companion textbook to the course. It offers a gentle introduction to the design of insightful visualizations, seamlessly blending theory and practice to give readers both the theoretical foundation and the practical skills to render data into insights. Each chapter has a hands-on section that demonstrates how plug-and-play macroscope tools can be used to run advanced data mining and visualization algorithms. The final two chapters present exemplary case studies and discuss future developments.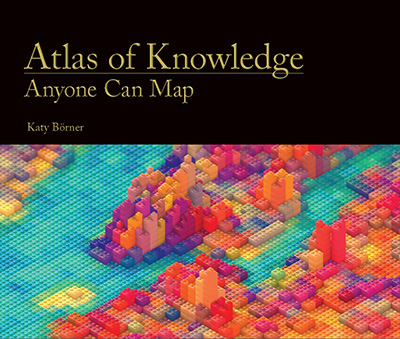 Atlas of Knowledge: Anyone Can Map
Katy Börner
Atlas of Knowledge introduces a theoretical visualization framework meant to empower anyone to systematically render data into insights. It aims to teach "timeless" knowledge that holds true over a lifetime while referring to an extensive set of references for "timely" advice on what tool and workflow is currently the best for answering a specific question. Specifically, the visualization framework uses a systems science approach to cover major types and levels of analysis; it identifies and explains different types of insight needs, data scales, visualizations, graphic symbols, and graphic variables; and it deeply integrates statistical, geospatial, topical, and network analysis and visualization.